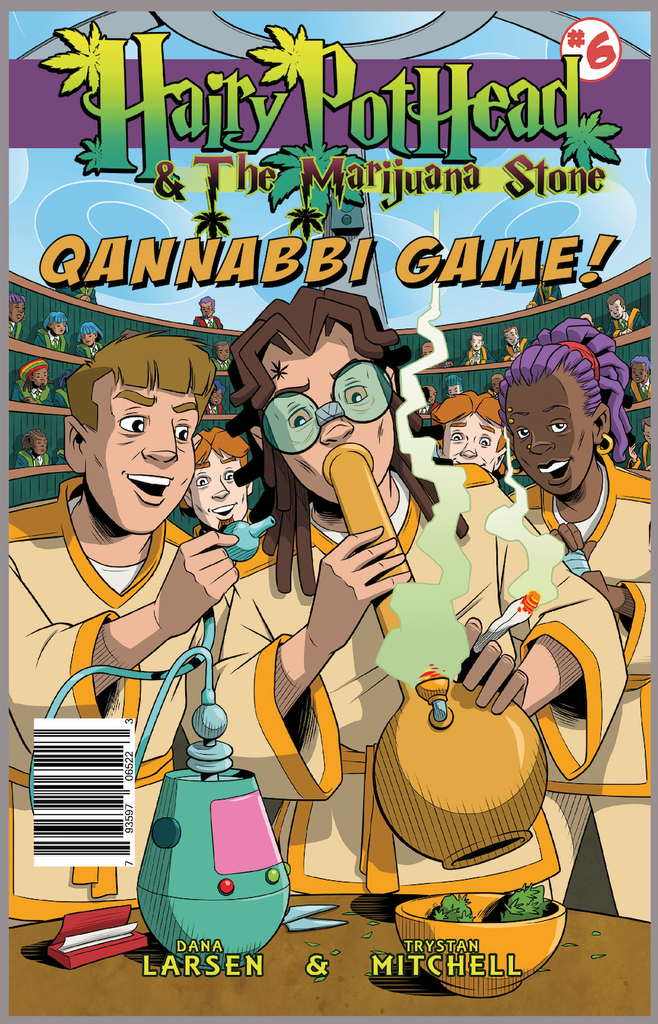 Hairy Pothead Comic #6 - "Qannabbi Game!"
Stoney sixth issue of new 12-part series. HAIRY POTHEAD AND THE MARIJUANA STONE.
Hairy Pothead leads the Growindor Qannabbi team to a stunning surprise victory against Rastalaw in the first game of the season. A secret supporter gives Hairy a strange gift. A visit to Hogride's cabin reveals a strange secret that Herbonme vows to uncover.
32 pages. Full color.

Written by Dana Larsen. Illustrated by Trystan Mitchell.
---
---
More from this collection