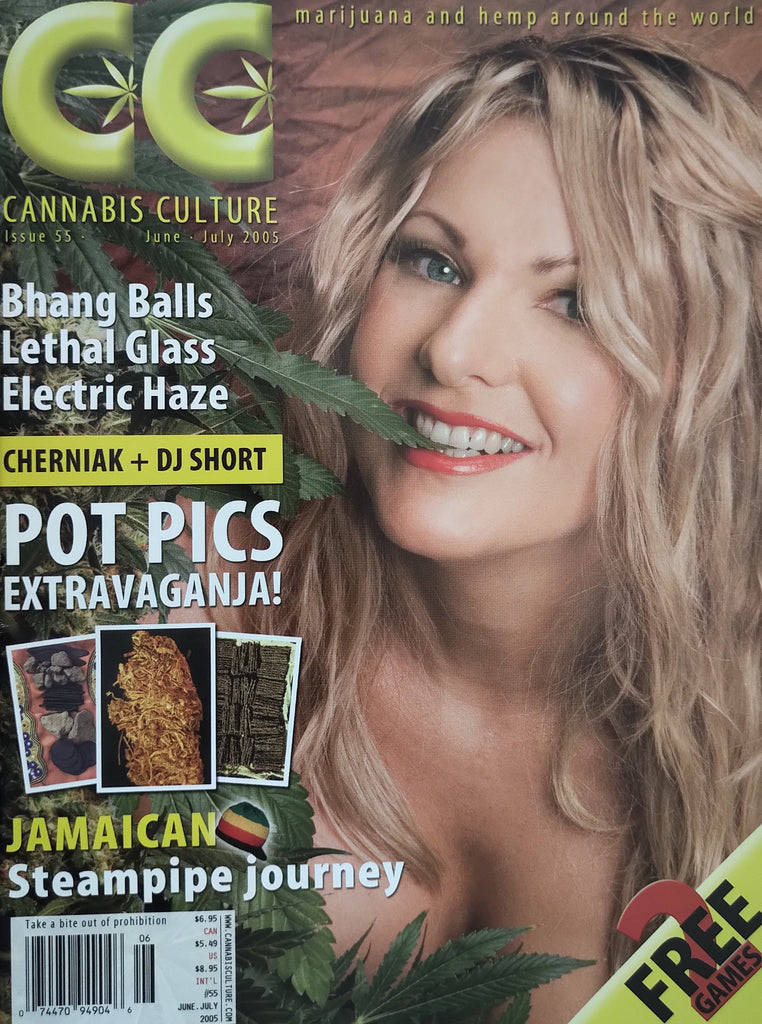 Cannabis Culture Magazine #55, July 2005
Classic issue of Cannabis Culture Magazine. XX pages. Fascinating articles and amazing photographs of cannabis and hash. 

The Strains of Yesteryear.
Tommy Chong
Cannabis and Pregnancy
Organic Growing
Ganja on the Ganges
How to Blow Glass
Aussie Bastard Cannabis
Ed Rosenthal's Grow Tips
and much more...
Dana Larsen's final issue as editor. 
Includes a centrefold with two cannabis board games you can play with your friends.
---
---
More from this collection