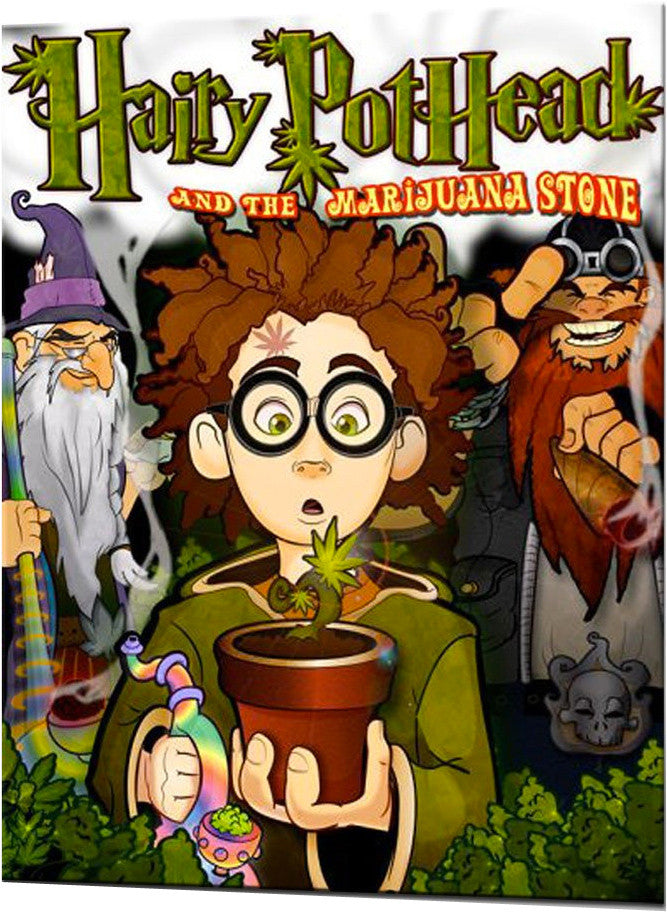 Hairy Pothead and the Marijuana Stone
The incredible, hilarious, mind-blowing pot-parody, now in its fourth edition. As seen on national and international media.
Follow the adventures of Hairy Pothead as he attends Hempwards School of Herbcraft and Weedery. Meet Master Head Alwaze Duinthadope, Professor Vacuous Vape and the rest of the Hempwards Staff!
An exciting, entertaining and subversive story that will be enjoyed by anyone that gets a kick out of cannabis! This is both a sophisticated stoner parody and a stand-alone adventure with surprising depth.
242 pages. Softcover. Includes 11 full-color illustrated pages.
As seen in newspapers across Canada, and international media including The U.K. Metro and The Scottish Daily Record.
Written by Dana Larsen. Illustrated by Gary Wintle.
* Signed copies are not personalized. Dana will write a short message like "Overgrow the Government" and add his signature.
---
---
More from this collection